Frequently Asked Questions
What hours and days of the week are you open?
We are open Tuesday through Friday from 8:00 a.m. to 5 p.m. and on Saturday by appointment. Early mornings are available by appointment and in some special or emergency cases, we may be able to see you outside of normal business hours. Please call us to find a time that works for you. 
I am fearful of dentists. Can you help?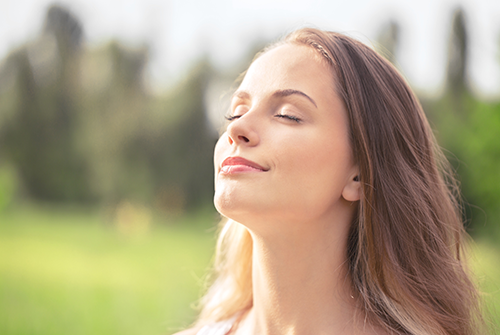 Yes. If you have fears about going to the dentist and have not had a visit for some time, you'll be surprised how advances in dental technology will make your experience much more comfortable and relaxed than before. Dr. Jain offers the latest methods and treatments that provide not only excellent care, but also reduce recovery time and lessen much of the discomfort or pain associated with procedures.
Before starting a procedure, Dr. Jain wants to make sure you'll feel as little pain as possible. For most procedures, her assistant will first apply anesthetic cream to the surface of the area to be treated. This helps reduce feeling in the immediate area and numbs the tissue before the actual anesthetic is tapped into it. The result is a pain-free treatment with superior numbing capabilities.
We also offer Nitrous-Oxide (laughing gas) to make your experience more comfortable and relaxing. This optional treatment is often requested by patients who are nervous about dental visits.
Do you accept dental insurance?
Yes, we accept most PPO insurance plans. Please call us or email us to find if your insurance plan is accepted by us. We would be happy to help you understand your insurance benefits and maximize the coverage. 
Can you explain the details and complexities of my insurance policies?
Yes, our trained and experienced team members are very familiar with many insurance companies and are well informed on how policies and benefits vary from plan to plan. We would be glad to explain the particulars of your policy and its benefits to help you determine how to best utilize your insurance coverage. In doing so, we believe that you will be able to make informed financial choices regarding your oral health.
Do you provide any payment arrangements?
Yes, we provide a number of payment plans and options to make treatment affordable. We can also help you apply for Care Credit, a leading credit provider to cover for out-of-pocket dental expenses. Care Credit works with our office to offer extended payment plans to help you afford the care you need. The plans are often available with no interest or delayed payments. Once a treatment plan has been agreed upon, our office can contact them on your behalf. In some cases, your approval status will be determined in less than five minutes. The handling of the entire process is discrete and held to the highest standards of privacy.