Family Dentist | Concord, CA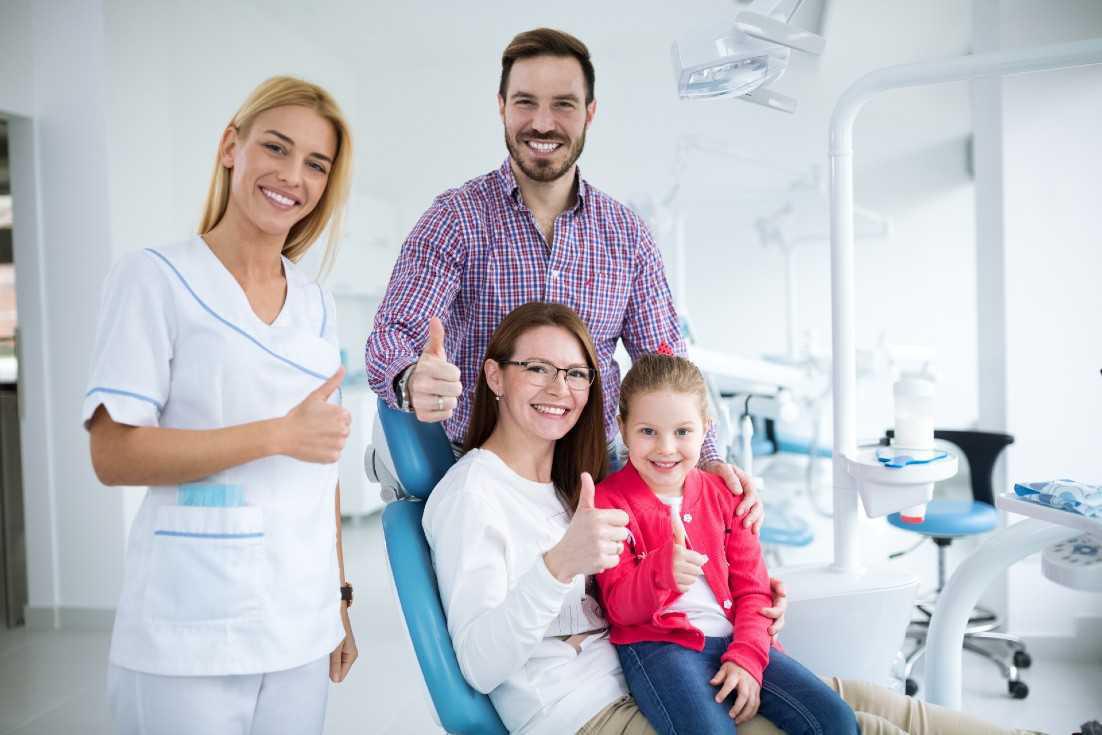 At Mt. Diablo Family Dentists, we understand that it can be difficult to find a trustworthy family dentist in Concord, California.  If you want the best oral health care for your family, it is important to find an experienced and skilled dentist that will help you create healthy smiles for everyone in your family. Dr. Jain and our team of dental professionals have many years of experience in improving the health and aesthetic value of their patients' smiles. Their focus on patient care and commitment to continuing education ensure the best treatment possible for all members of your family. 
PREVENTIVE CARE
At our Concord family dental practice, we know that your teeth and gums are worth protecting. Cavities, or tooth decay, are the most wide-spread dental problem for patients everywhere. Damage from tooth decay can lead to serious long term problems, such as periodontal disease, that can require extensive treatment to fix. Fortunately, with proper education on good oral health habits, tooth decay is also entirely preventable. Our dental team takes patient education seriously and makes sure that everyone who comes in for treatment understands what they can do to take care of their teeth outside of our office. We provide instructions on proper brushing and flossing techniques to keep cavities from forming and damaging your oral health. Young patients get the chance to form positive oral health routines from an early age, so they can grow into adults with healthy smiles. We are proud to offer the following services as a part of our preventive care services: 
At Mt. Diablo Family Dentists, our dental care specialists are happy to explain what you can do to take care of your teeth and gums outside of twice-daily teeth brushing. 
 
Diet plays an important role in keeping your teeth healthy. Our dentists recommend avoiding foods with added sugars or simple carbohydrates (which turn into sugars). When left to sit on teeth, sugar produces acid that damages enamel and can easily cause decay. Dr. Jain recommends foods that are rich in phosphorous and calcium so that all members of your family can keep their teeth healthy and strong. A healthy mouth reduces your chance for developing serious conditions that are associated with poor oral hygiene, such as diabetes and heart disease. 
FIRST VISITS IN OUR CONCORD DENTAL OFFICE
Our dentist can see patients as young as three years old and welcome parents and caregivers to bring in the young members of their family to visit our office and get to know the doctors and staff. Children are treated with special care and are allowed to sit in the dental chair and familiarize themselves with all the items our dentists might use to care for their teeth. 
We value open communication and make sure that parents are kept in the loop when discussing beneficial oral health treatments for young members of their family. We understand that children who are fearful of the dentist grow into adults who avoid treatment at the risk of their health. Our Concord family dentist works to ensure that young patients feel safe and comfortable when they visit our office. We want to set the younger members of your family up for a lifetime of healthy smiles, not dental fears. 
LEARN MORE ABOUT MT. DIABLO FAMILY DENTISTS
If you are searching for experienced family dentist in Concord, contact our office today. We're here to make your entire family smile!