Lumineers | Dr. Naina Jain
Lumineers are a thin porcelain shell that have been designed to fit your teeth perfectly. Dr Jain bonds each Lumineer to the surface of one of your teeth, covering the visible areas of it. As a result, when you smile, all that you see are the Lumineers instead of your natural teeth. 
Lumineers are one of the most popular solutions for replacing defective enamel. Lumineers, and the more well-known dental veneers, are used to replace enamel on teeth that have become stained or simply do not have the shine or the whiteness they once did. Lumineers, like the dental veneers, are an extremely thin strip of porcelain that is placed over your naturally occurring teeth. These ultra-thin strips of porcelain can augment your teeth and make them look like there is no damage, no stains, and that they are perfectly formed and shaped.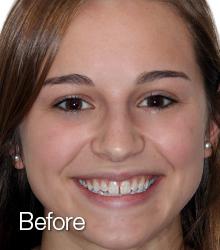 .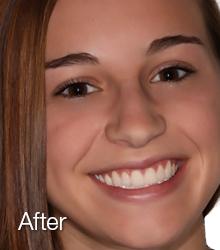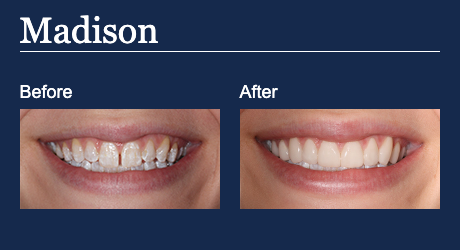 Since Lumineers are a lot thinner, many patients find they feel and look more natural. That's because the special thin ceramic used in Lumineers is more translucent than the porcelain used in regular veneers, so it tends to reflect light more like your natural teeth.
Contact Mt. Diablo Family Dentists for a consultation and find out of Lumineers are the perfect choice for your smile.