Veneers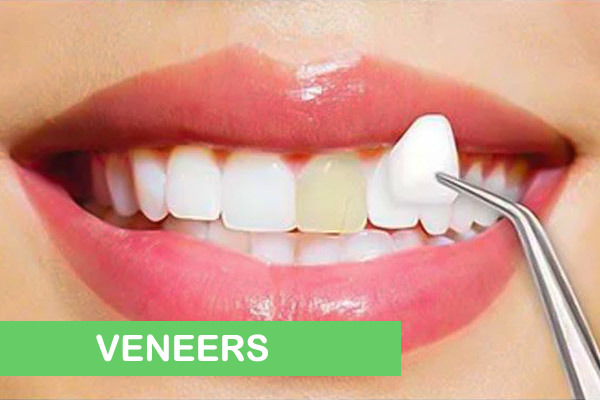 If your teeth are badly shaped, gapped, crooked, or have tetracycline staining that cannot be bleached away, you may need a complete reshaping of the teeth. Modern dentistry has a beautiful solution for this known as a "veneer". It's a highly advanced way to correct imperfect teeth and create a natural, beautiful smile.
The veneer is a thin shell of tooth-colored material that covers the front of each tooth. It is bonded directly to the front of the tooth, similar to the way acrylic fingernails work.
Each porcelain veneer is a work of art, carefully crafted in a laboratory to fit your individual smile. When a tooth is broken, it should be addressed as soon as possible. However, not every tooth is a candidate for a veneer. Sometimes a crown is a more appropriate solution. You can discuss your choices during your consultation appointment with Dr. Jain.